Are you really living a life of freedom, joy, and peace?
All too often our lives as Christians don't seem that different from our non-Christian friends.
We live a roller coaster life of difficulty, disappointments, burdens, fears, worries, hurts, and heavy-heartedness. We experience professional crises, financial stress, and conflicts with our loved ones.
But it doesn't have to be this way!
God promises us that He has an abundant life—filled with freedom, joy, and peace—in store for us.
The secret?
Learn to discern and follow God's will.
Change your life by praying differently.
All too often as Christians we experience a stale and unproductive prayer life. We pray infrequently, and when we do pray we don't find the answers we're looking for.
This happens because we treat prayer as a wish list.
Rather than discerning God's will—and discovering the abundant life He promises us—we prioritize what we think is best.
But successful prayer happens when we abide God by learning His will, accepting it, and following it.
I created Abiding in the Vine to teach you step-by-step how to discern and follow God's will, so you can realize the abundant life He promises.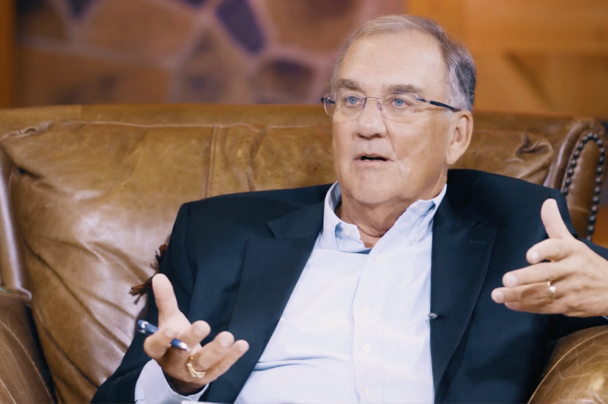 Video Course
8+ Hours of step-by-step video lessons on how to discern God's will through prayer and Bible study.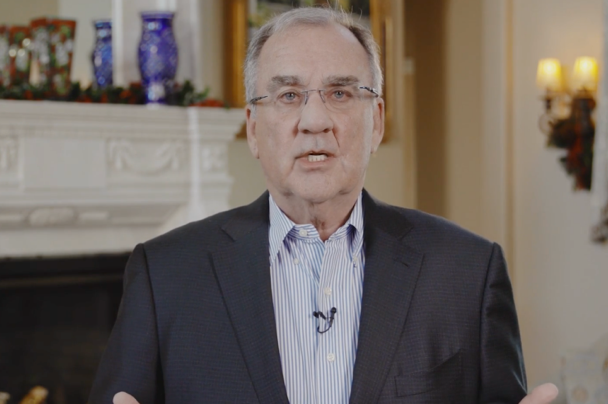 Tools for an Abundant Life
Step-by-step guidance on prayer, journaling, spousal dialogue, and tools for living an abundant life.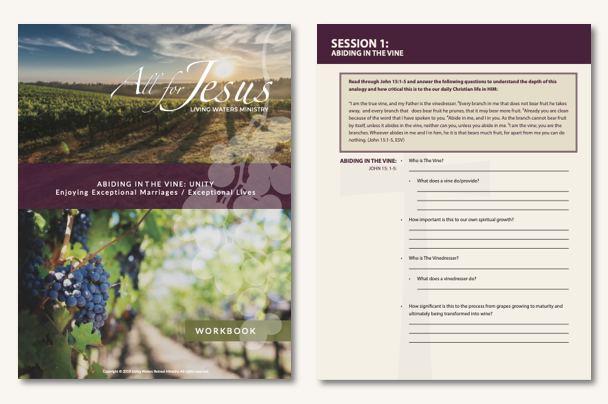 Downloadable Workbook
105 pages of exercises, prayer sessions, and Bible Study to help you discern God's will and live an abundant life.
Testimonials
Hear what real students have to say about Abiding in the Vine.
Is this course for me?
Abiding teaches a step-by-step process that doesn't require any prior education, experience, or knowledge.
It's great for couples and small groups, especially those whose regular worship routine has been interrupted by current events!